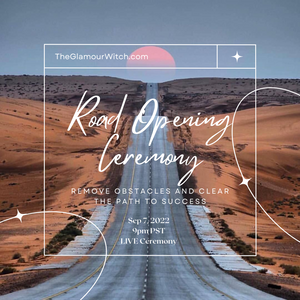 Join the Road Opening Ceremony to clear away blockages, stagnation, and lack of clarity in all areas of your life. This work will also include a Mercury Retrograde protection element to help support you through the upcoming transit! Mercury Retrogrades can bring technical difficulties, delays, miscommunications, and even a lack of mental clarity. Each ritual member will receive a road opener shaker jar that will be charged and blessed LIVE during the ceremony. This shaker jar can be continuously used in your practice to help you remove obstacles on your path! Focus on your intended outcome and shake your jar while visualizing your desire appearing in your reality! We will be using Solomonic Magick, Angel Magick, and Planetary Energies. Learn more magickal techniques while you participate in the ceremony, which is perfect for anyone looking to improve their spiritual knowledge! All ritual members will also receive an energy tarot reading to help them see how the ritual will impact their lives and how to best utilize these energies!✨
This ritual will be performed on September 7, 2022, at 9 pm PST on Google Meet!
See You In The Circle!