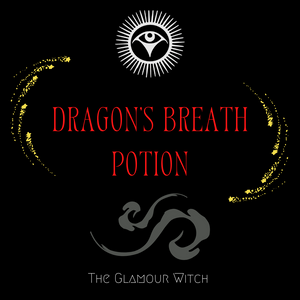 The Dragon's Breath Potion packs a major punch in spell work!✨ This potion is used to intensify the power of your candle magick, activate energies, and can also be added to protection workings! Charged with a combination of energies of Mars, a planet of War, Power, and Courage; Enochian Magick, and more! This can be a powerful oil to have on hand! There are many different ways to use this, but I wouldn't recommend adding this to EVERY spell! This can result in more dramatic outcomes than necessary!
This is a limited batch, so be the first to grab your bottle!
I am required to state that this is a curio item
I craft the tools of Magick only, not the outcome.
Your own Energy and Intention are necessary