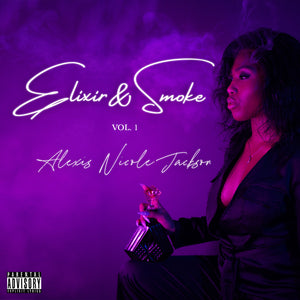 Purchase the Elixir & Smoke Vol. 1 Album NOW! Digital Download Only
Elixir & Smoke is Addictive
I absolutely love this album and listen to it daily. Definitely recommend for rotation on all streaming services or music players. Alexis voice is distinctive and a mix of various genres. I can't wait for the next album. Don't be shocked if you start howling at the moon 😊.
One of a kind!
This album hits different. Her vibes & essence are top notch. Not to mention her talent & that voice!? 100% that witch💞👏🏽
A balm for my soul
This album is amazing, buy it, stream it, recommend it to your friends. This magic need to be shared.
#MoonBae
🔥🔥🔥🔥
This is a gift! Thank you so much. And if yall can't buy right now and a streaming service go stream!